"Quality ingredients, methodical preparation and detailed presentation are mission critical to our award-winning artisan pizzas. Marin's best craft beer selection on tap, thoughtfully curated California wine cellar, personable, caring and invested staff with "Wow-Factor" food and memorable hospitality; this is The Creekside Experience. Open daily from 11 AM. We look forward to serving you, and thanks for encouraging our behavior."
– Pat Townsley, Founder & Thirsty
WINNER: Most Community Minded Company in Marin County, Marin IJ, 2022 & 2023 Readers' Choice Awards and

WINNER:  Best Businessperson in Marin County 2020, 2021, 2022, 2023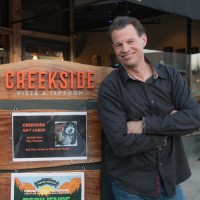 Marin Independent Journal
Readers' Choice Awards
BEST PIZZA, BEST TAPROOM, BEST HAPPY HOUR 
Winner: 2018, 2019, 2020, 2021, 2022 & 2023
​Marin Magazine
Best of County Awards
BEST PIZZA IN MARIN COUNTY
Winner: 2019, 2020, 2021 & 2022​
Awards & Acknowledgments
2021 Marin Magazine – Best in County – Best Pizza
2021 Marin Independent Journal Readers' Choice Awards:
WINNER:

Best Pizza in Marin
Best Craft Beer Taproom
Best Meal in Marin County
Best Chef in Marin – Janet Abrahamson
Best Businessperson in Marin – Pat Townsley
Best Restaurant in San Anselmo/Ross

Honor Awards:

Best Happy Hour in Marin
Best Sandwich in Marin
Most Community Minded Local Business
2021 Nextdoor.com – Neighborhood Favorite
2020 Marin Magazine – Best In County – Best Outdoor dining, Best Pizza in Marin
2020 Marin Independent Journal Readers' Choice Awards:
WINNER:

Best Pizza in Marin
Best Craft Beer Taproom
Best Businessperson in Marin – Pat Townsley
Best Server in Marin – Laura Townsley
Best Restaurant in San Anselmo/Ross

Honor Awards:

Chef – Janet Abrahamson
Best Happy Hour in Marin
Best Sandwich in Marin
Most Community Minded Local Business
2020 Nextdoor.com– Neighborhood Favorite
2019
San Anselmo Chamber of Commerce: Business Citizen of the Year – Pat Townsley
Spirit of Marin – Honoree Pat Townsley Business Citizen of the Year
Marin Independent Journal Readers' Choice Awards:
Best Pizza in Marin County
Best Craft Beer in Marin County
Marin Magazine – Best in County
Pacific Sun – Best of Marin
Best Craft Beer selection
Nextdoor.com– Neighborhood Favorite
2018  Marin Independent Journal Readers' Choice Awards:
Best New Restaurant in Marin County
Best Pizza in Marin
Best Craft Beer in Marin
Creekside In Our Community
Creekside is proud to partner with local, regional, national and global initiatives, from local fundraisers for education and art, health and awareness organizations, development programs, environmental issues, local law enforcement, first responders and emergency crisis relief funds. Our local school give-back nights support our leaders of tomorrow. We applaud our partners and programs including:
Archie Williams (formerly Sir Francis Drake) High School
St. Raphael's Church
St. Luke's Church
Slice Out Hunger
Meals of Marin
Twin Cities Community Preschool
St. Anselm's School
St. John's of Ross
Mark Day School
YES! Foundation
Boy Scouts of America, Marin Council
Ross Valley School District
Little Mountain Preschool
The Mountain Play
The Ross Valley Players
Playhouse of San Anselmo
ExtraFood.org
Children For Change – Ross Valley
San Anselmo Chamber of Commerce
Movies in Creek Park (Executive Producers)
Oak Hill School
Cedars of Marin
Central Marin Police Authority
Ross Valley Fire Department
Vitalant / Blood Centers of the Pacific – Blood Drive
Big Skills, Tiny Homes
University of Redlands – Marin Campus
San Anselmo Beautification Committee
The Ross Preschool
Ross Valley Nursery School
Playwell Marin
Toys for Tots
St. Vincent de Paul – Marin
San Anselmo Community Fund (2020 COVID Emergency Fund)
San Anselmo Open Space Committee
San Anselmo Eats
The Town of San Anselmo
Creekside: Behind the Scenes
Creekside at Home
Reheat & Bake Your Own At Home Instructions
Creekside offers "lightly cooked" (par baked) take-home pizzas and complete "DIY" kits for your own start-to-finish home cooking experience. Here are some ideas to help your food perform at near-restaurant quality. 
DETAILS IN PROGRESS – Check Back Soon, but pretty much, depending on what you're doing, get your oven up to 500 degrees. Creekside cooks at 650 degrees and pizzas take about 5 minutes to fully bake at that heat.
Of note, and we'll get into this later, We don't use rolling pins or beat on our dough… we "push them out" by hand, leaving about a 3/4 diameter outer crust edge. Avoid too much stretching of the center of the dough…in fact, stay away from the center…you'll make it to thing and it will tear. We'll post a video later. If you use a rolling pin, you'll lose the delicious crust in favor of a more "cracker thin" pizza. Our dough balls are measured to make a 12″ pizza; that's pretty manageable.   
Creekside offers single dough balls and full "DIY" pizza kits (available on our online ordering) complete with dough balls, sauce, cheese and your choice of toppings. Great family fun pizza night or home pizza mastery. 
Our upcoming cooking tips will include:
Reheating Your Pizza – Best results
Heating "Par Baked" Pizza
Cooking Pizza from DIY Raw Dough
Preparing Your Kitchen
Using Home (electric or gas) Oven
Using Outdoor Wood-fired Oven
Using "Green Egg" Oven
Reheating in a pan
Troubleshooting Your Pizza
Dough tearing
Dough not rising
Pushing-out vs Rolling Pin
Sheet Pan vs Pizza Stone
Crust types (general)
Frequently Asked Questions
YES Is Usually the Answer!
"You know what you should do?…"
"I know Happy Hour  is every day, but not on the weekends too?"
"Are you really open every day of the year?"
"…You're not really open on Christmas too?"
"Is it true you didn't close a single day through the entire pandemic?"
"You didn't really build this space out yourselves did you?"
"So, you're really a bridge Over the creek, not on the Side of the creek?"
"Has your building ever flooded?"
"Do you have gluten free crust?"
"Is your regular crust vegan?"
"Is Storm a husky?"
"What was your favorite progressive rock band of the 80's?"
Got Questions? Contact Us
Creekside & the Environment
Creekside was build with our environmental impact in mind: What can we do operationally, functionally, and sustainably with our equipment, processes and supplies for leading-edge best practices in environmental stewardship, recycle and composting as well as employee and public awareness. If you read all this, you're a true Friend of Creekside!
Gear & Culture: We started with considering physical gear and ongoing operation fundamentals based on our two main components: Pizza & Taproom. For the pizza side, we decided to go electric over gas or wood-fired in a conscious move to completely eliminate off-gassing or airborne carcinogenic pollution in our community, with the hopes that electricity generation technology will continue to improve with advancements in solar power and grid management. Our two 240v, 3 phase 60A custom-build electric ovens are expensive to run (operating every day, 7 days a week from 8 AM until 9 PM) but the cost is justified for our mission, and we'll go head-to-head with any wood-fired oven in a side-by-side bake-off. For the Taproom side, our kegs are actually 50 feet behind the copper bar wall…so we had to design a state-of-the-art "long draw" beer transmission system that keeps the beer cold, fresh and consistent with every pour. We partnered with Green-Air to install a Nitrogen Extractor which extracts nitrogen from the ambient air as one of our propellants, and NuCO2 to design a large-scale CO2 system using liquid CO2, which we then turn into vapor/gas CO2, then use a network of four "gas blenders" to combine the Nitrogen and CO2 specific for each type of beer we then push the beer. Keeping the beer cold in our 30 degree beer walk-in (which holds 60 half-barrels of beer, or over 12,000 pints on any given day), each beer travels through 3/8″ NSF food-grade tubes, grouped together with glycol-chilled (at 26 degrees)  insulated "trunk lines"…each individual run of 50 feet, plus our custom glycol "artery" looping return system using three Micromatic glycol refrigeration pumps. By "making" our own Nitrogen and using Liquid CO2 instead of gas, we reduce our the carbon footprint by cutting weekly air-gas cylinder deliveries from weekly to a single quarterly refill. Additionally, with our precision balance of pressure, gas blend and temperature control, Creekside Taproom has a near zero-waste of product as there is no excess foam to pour-off, giving our customers a perfect pint every time, with no foam waste (which we consider alcohol abuse and literal money going down the drain).
Waste & Recycling: Next, we contacted Marin Sanitary Service who sent over a business assessment team. We immediately joined and invested in their Food To Energy program for food scraps, plus we separate cardboard, glass and aluminum, minimizing our landfill waste. We invited Marin Sanitary representatives to come to Creekside and train our entire staff on our daily waste management operations and environmental impact in our community.
Disposable & Compostable: This is a tough one! To correctly understand what is compostable, truly recyclable, what's available, what's the cost and what is practical is a challenge. Creekside was the first to work with ReThink Disposable, leading the initiative and test programs in Marin (in advance of impending guidelines and laws requiring a confusing list of "green" products and resources that may or may not exist or actually don't comply with local recycling accepted materials)…then the pandemic hit made everything 100% takeout. While the planet enjoyed less auto, transportation and industrial pollution in this period, the amount of global food and commercial packaging went off the scale. We work WorldCentric, Aardvark, and GreenWare to provide industry-leading eco-friendly products.
Power & Water: Creekside lighting is primarily LED based, replacing all fluorescent bulbs. We have dual-flush toilets to reduce water flow, and we are fastidious about debris and waste getting into our creek (and yes, there is a creek, but we're actually Over the creek and it flows under our entire bridge building… it's just kind of hard to see, and it does come out from the side of the building, so we're more "CreekOver" …but that's hard to market than "CreekSide." We operate two semi-annual public downtown and Creek-Clean Up Days, with local volunteers gathering debris, trash and waterflow impeding obstacles in the creek from "Creekside to Cucina" every year. Our friends from Cub Scout Pack 50. the Ross Valley area Children For Change and the San Anselmo Beautification Committee often join us in our mission to keep our town and waterways clean, safe and enjoyable.
Well, that should cover the basics. If you have questions or comments, feel free to Contact Us, and thanks for encouraging our behavior.
Creekside History, Cast & Crew
Meet Creekside: Legends in our own minds
Creekside Mission Statement:
Creekside is a Marketing Company that makes great food, has a unique beverage program and serves our community with passion and personality. – Pat Townsley
Opening Creekside:
Technically stablished in 2016, we didn't actually open until, officially, on Friday, October 13th, 2017. We also walked under a ladder, broke a mirror and were crossed by a black cat that day, opening in the face of regional adversity of the Sonoma County Fires. We've been on fire since.
MORE COMING SOON including…
Location History:
Who Are We:
Team Creekside:
The Food:
The Drinks:
The Environment:
The Pandemic:
The Commitment:
The Future:
Got Questions? Contact Us
LOCAL & FRESH INGREDIENTS, EXCELLENT SERVICE
CREEKSIDE is San Anselmo's true hometown local family-owned neighborhood restaurant and gathering destination featuring our award-winning artisan hand crafted pizza, salads, sandwiches and pastas for lunch, dinner and Creekside To Go. Ample gluten-free and Vegan options featuring the highest quality, freshest ingredients from locally sourced farms and craft purveyors.
In addition to the food, beer and wine, Creekside is a destination venue for televised sports, family and friends gatherings, happy hour and that "Cheers" kind of vibe where everybody know your name. Creekside's 70″ plasma screen and surround sound keep the energy flowing and entertaining for all. We're not a sports bar, but we occasional have that feel. Casual to upscale casual dining: Check you title and ego at the door, relax and have fun.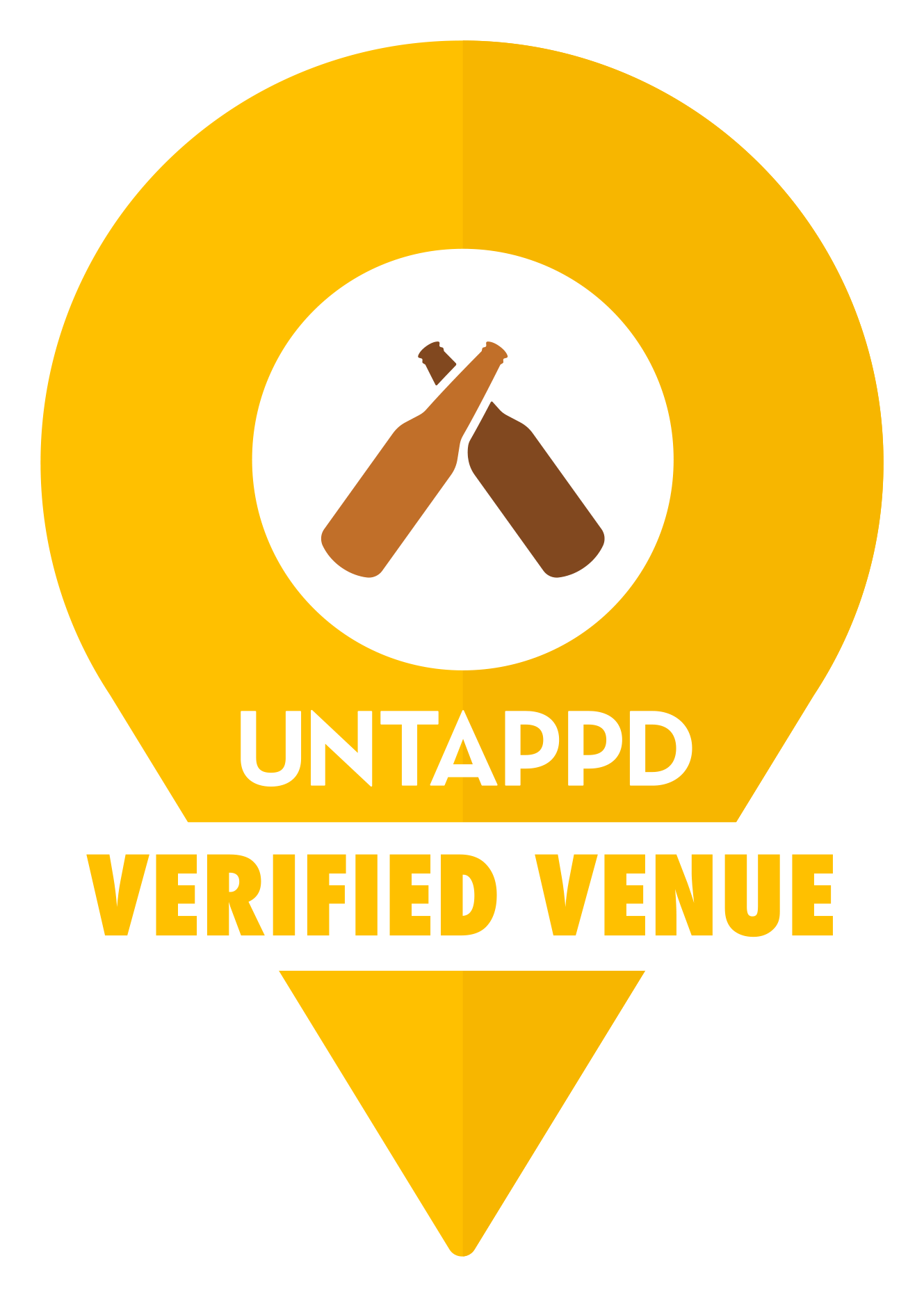 Receive alerts via Untapp'd on your mobile device when we add new beers or events, challenge your friends, and engage with the craft beer community.
CREEKSIDE TAPROOM
Marin County's Best Selection of Craft Beer On Tap features 40 tap handles with over 30 craft beers from more than 25 unique craft breweries, plus hard cider, kombucha, draft root beer, and seasonal rotating products on tap; a thoughtful selection of craft beers with character and depth to wow and awe even the most hardened beer enthusiast, plus over 40 outstanding local, organic and estate California-only wines by the bottle from Marin, Napa, Sonoma and Monterey. Enjoy beer flights, happy hour and pints every day at Creekside. We have 16 oz, 32 ounce craft beers on tap to go, plus a selection of beer and wine in cans and bottles to go.
CREEKSIDE To Go & Delievered
We offer easy online ordering. Just click the ORDER link above. from 11 AM, seven days a week. For delivery, we offer service through GrubHub (note: we often turn GrubHub off on Friday nights due our high demand for dine in and takeout orders). 
RESERVATIONS
Creekside takes reservations for parties from 2 to 8 guests, beginning at 11AM every day. Weekends get pretty busy. We do take walk-in guests as well. Please note. we do not rent out Creekside for private events, rehearsal dinners or sports teams. If you have a larger party of up to 18 guests, we may be able to accommodate you with at least 48 hours advance notice, but No guarantees. Please email us here on the through our website CONTACT link above with your event details and we will do our best to work with you or offer alternative local venues to best suit your event.
Creekside is a proud member of the Marin County Visitor & Convention Bureau, the San Anselmo Chamber of Commerce and Sponsors of Live On The Avenue.
"Fabulous restaurant experience, curbside pick up, enjoy at the new outside area, the beer selection alone is worth the trip. Pizza is delicious. Smart, professional staff."
"I would definitely visit this place again. I had a taste of their pepperoni pizza it was really great and delicious. Staffs were friendly and the service was excellent."
"They offer a vast variety of fresh food. I love eating here. Staff members are always friendly, prices are reasonable and the spot is always well organized."
ADDRESS
638 San Anselmo Ave
San Anselmo, CA 94960
Hours: Open daily at 11am
​​​Open Every Day 11AM to 9PM
Open 365 days a year
Happy Hour:

Every Day 4PM - 5PM

Craft Beer Enthusiasts get new beer releases, badge & event updates with our mobile app.